Introduction
So what do you do? When meeting people and the subject of employment comes up, this is a common question many get. It is not immediately clear how much responsibility the position includes or why clients would hire one.
Simply put, a buyers agency Queensland aids you in selecting and purchasing high-quality real estate. A buyer's agent is an unbiased real estate expert who can assess how well a potential property will fulfill your needs, whether it's your new home or an investment for your portfolio. 
These agents represent property buyers, they typically conduct research and work with real estate agents or brokers to find properties that meet their needs, preferences and budget. They also go through a negotiation, inspection, financing and closing process before owning the property. They make the buying process easy for home buyers.
A REBAA-accredited buyers agent can work on your behalf to evaluate and negotiate a property purchase for you. They'll also make sure you're fully informed about the purchase process and that you don't overpay.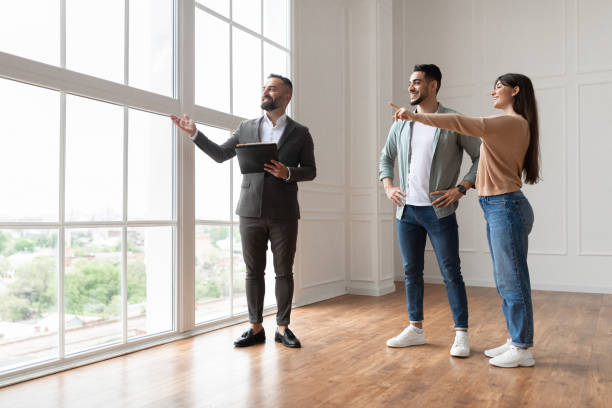 Buyers agency and property investors
A buyer's agency is a type of real estate agency that represents the interests of the buyer in a real estate transaction, rather than the seller. They have professional buyers agents who have the local knowledge experience. They help buyers find properties that meet their specific needs and requirements and assist with the negotiation and buying process.
For property investors or people who wants to build their property portfolio, a buyers agency can be a valuable resource. They can help investors find properties that meet their investment goals and criteria, such as undervalued properties or needing renovation.
They show how effectively a potential property will satisfy your unique requirements.
Buyer's agents are also real estate agents in Queensland, they will inform you of a particular property anticipated purchase price and where it stands in the market when compared to similar homes.
In addition to searching up previous sales, they have a special perspective on how different agents operate in the area, how an auction campaign is run, and numerous ways to collaborate with selling agents to negotiate and/or bid to buy your preferred home for the greatest price.
Every day, a buyers real estate agent is out searching for suitable homes and is intimately familiar with the neighborhood. The best streets, the best sections of the best streets, and, most importantly, the places to stay away from.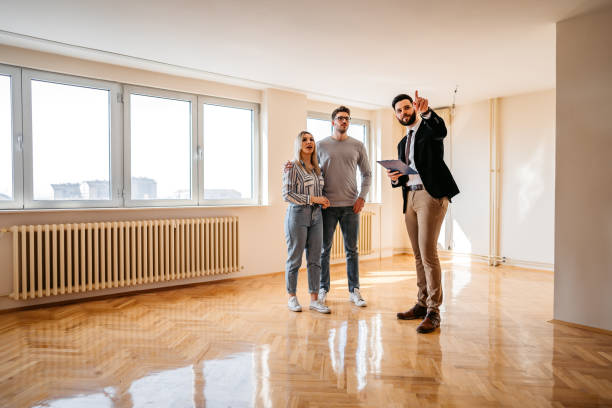 Buyers agents' relationship with the selling agents give them access to off market properties
Buyers agents will advise you on how much to offer and the most effective method.
Depending on the services you choose, they can be more or less involved throughout the process, depending on how much you need from them. A buyer's agent in Queensland can be as involved as you need them to be, whether you only need a little assistance once you've selected a place to live or you want more direction and engagement to have suitable houses shortlisted and evaluated for you.
The sole customer of a buyer's real estate agent is the buyer.
On the other hand, a selling agent has a duty of care to their client, the vendor, and is mandated by law to get that client the best deal possible. If I were selling my home and found that my agent hadn't secured the best price for me, I know I'd be furious and outraged.
High-calibre selling agents put forth a lot of effort, and the vendors reward them handsomely by allocating about 2.2–3.5% of the sale proceeds. Selling agents only work for the vendor; it is against the law to act as both a buyer's and seller's agent. They expose themselves to legal action if they act as the buyer's agent.
In a real estate transaction, it is forbidden to represent both buyer and seller.
When purchasers are "helped" by people who aren't acting in the buyer's best interests, I see issues and bad news developing. They might appear to be helpful, but there is a point at which there is a conflict of interest. Selling agents can provide details on the home and the vendor, but it is not their responsibility to advise on how much the home might sell for at auction or how to place the best potential bid.
Additionally, they are not there to assist you in obtaining the greatest price when it is time to bid. Although it might seem obvious, the helpful crowd surfers are there to speed up the auction and keep you placing bids. Ever heard an agent request an additional $1,000? Followed by another? They work for the vendor, not for you as the customer. They aren't there to assist you in finding the best deal or to determine whether this is the right purchase for you. That falls in your purview as the purchaser. It makes no sense to seek advise from someone who is being paid to get the most money out of you when you are spending hundreds of thousands, if not millions, of dollars to repay the loan on a property.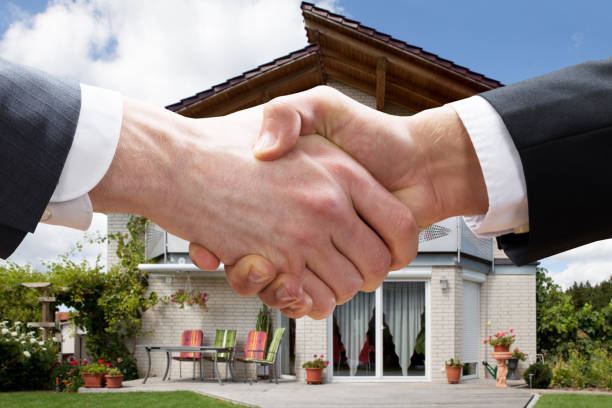 The right persons should be questioned.
Recognize that a agent's skill set can be limited to their knowledge of loan structuring and finance. It makes sense because brokers, attorneys, and accountants have a trusting relationship with their clients. Buyers must be aware of each provider's limits. To feel confident in the recommendations they receive, it is crucial to seek out expert counsel from people who are knowledgeable in their sector.
It's important to distinguish between independent or "genuine" buyer's agents and those who pose as such but aren't really looking out for the interests of their clients (e.g., buyer's advocate, advisors, concierges, etc.). Since the word "buyer's agent" is not regulated, consumers run the risk of having anyone claim to be one.
Note:
The property market can have a significant impact on the role and effectiveness of a buyer's agent. In a hot market, with low inventory and high demand, a buyers agent may have to work quickly and diligently to find properties that match the buyer's needs and budget. In a slow market, with a surplus of properties for sale, a buyers agent may have more time to work with the buyer to find the right property. ave you time, money and stress by taking away the hassles that come from buying property.
Acquiring investment properties
A buyers agent can assist you in acquiring an investment property by providing a wide range of services to help you find, evaluate, and purchase the right property.
Some of the ways a buyer's agent can help include:
1. Identifying properties that fit your investment criteria and budget.
2. Arranging property viewings and providing detailed information about the properties you're interested in.
3. Assessing the condition of the property and providing recommendations for any repairs or renovations.
4. Negotiating the purchase price and terms on your behalf.
5. Assisting with the inspection and appraisal process.
6. Helping you navigate the legal and financial aspects of the transaction, such as reviewing purchase contracts and helping you secure financing.
7. Helping you with closing process and ensuring the property is ready for possession.
Having a buyers agent Queensland can save you time and reduce the stress involved in buying an investment property and also can help you to find properties that are not listed in the market and give you insight about the market that you might not have otherwise.
Not all buyer's agents in Queensland are equal, as in other industries. Beware
Find a person whose interests are unwavering and who has the expertise to assist you in obtaining a higher result. It's a good place to start a working relationship if you look for these clues and, after chatting with them feel like they'll be someone you can trust to give you advice.
Who Pays the Commission to the Buyer's Agent in Queensland?
When you buy a house, isn't it free to hire an agent? Well, one of the most frequent inquiries we receive from first-time homeowners is this one:
As a buyer, your representative splits a commission fee with the seller's agent, which is normally 5-6% of the home's selling price. While the seller is legally responsible for this fee, it is considered when determining the price at which a home is listed.
When you purchase a home, the buyer's agent commission is transferred to you because these costs are incorporated into the listed price, and you are the only party who must make a payment at closing. In other words, it is gotten from your home's mortgage/loan.
Related: What Are The Traits Of An Excellent Buyers Agent In Melbourne?